ID interactive design has been around since 1997. The company started in a small garage. After 8 years, ID is one of the leading furniture producers in Serbia. Many things have changed in the past 7 years but our mission is the same: modern design at affordable price. We believe that our main advantage is modern look that follows trends in furniture design. Our ambition is to set the standards in design and quality in the Balkans. The company covers a wide range of products, from kitchens, bedrooms and family rooms, to our lines of office and hotel furniture. We have recently moved our production to a new facility.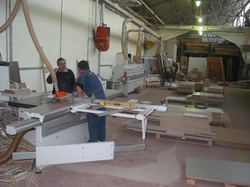 The high-quality production line is placed on 3000m2 which we have recently built. We have organized our production to cover both our standard products as well as custom made furniture. Each piece is refined until it satisfies our quality control.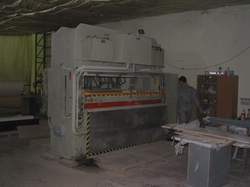 Our company culture educates employees to realize that only design and quality are tolerated in this demanding industry.
Our signature showrooms are located at:
Tadeuša Košćuška 30
Tel: +381 (0)11-32-85-231
+381 (0)11-32-85-246
Fax: +381 (0)11-32-85-246

and on our new address in
KRAGUJEVAC
Daničićeva 64
Tel/Fax: +381 (0)34-325-688